HOME GYM EQUIPMENT
Designing a functional, well laid-out home gym requires careful planning and therefore it is essential that when choosing and buying home gym equipment it is important to select gym equipment that is durable, easy-to-operate, has a proven track record and is easy to maintain.
The UK home gym equipment market offers many brands, and styles. We have established close partnerships with the best home gym equipment manufacturers in the industry who have spent years designing and building gym equipment that not only looks stylish but is easy to use and built to withstand the rigours of continual use.
When buying home gym equiment it pays to choose pieces that are easy to operate and, if space is at a premium, has a small footprint. Choosing a balance of home gym equipment ensures every aspect of fitness is covered, guaranteeing a complete conditioning workout.
The best home gyms have a good mix of cardiovascular machines, a multi-use resistance machine such as a dual adjustable cable pulley and a selction of free weights.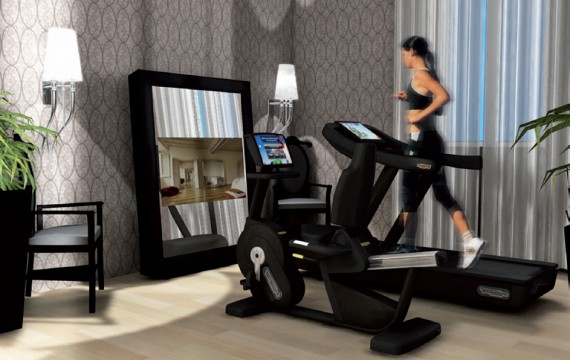 HOME GYM EQUIPMENT GUIDE
Cardiovascular Home Gym Equipment

Cardiovascular home gym equipment should feature in all home gym designs, where space allows. As a supplier of luxury home gym equipment we will ensure we choose gym equipment that works within your space and provides an engaging, motivational workout each and every time.

Resistance Machines and Free Weights

Resistance machines and free weights are key to building and maintaining muscular strength. Having a full range of resistance machines catering to every muscle group is an unlikely prospect to most home gym designs, therefore and all-in-one machine, such as a dual adjustable pulley and a selection of free weights are more useful in this situation.

For key home gym equipment pieces visit our home gym equipment page.

Functional Home Gym Equipment

Functional home gym equipment includes swiss balls, BOSU balls, suspension trainers, kettlebells and medicine balls. Great for adding variety to any home gym workout they are fun to use and great for improving core strength.